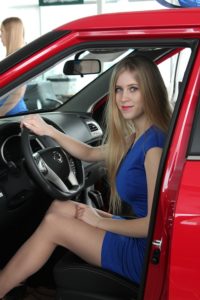 Driving your own car is empowering but the point is to drive it properly and safely. Driving schools with experienced driving instructors ensure you start from the basics and graduated with expert driving skills. A driver can instruct and teach you how to drive a car but there is a remarkable difference between learn that way and driving lessons in Perth at affordable prices, from a professional driving instructor.
Why Driving Lessons From Professional Driving School Is The Best Option?
Learning to drive a vehicle is no child's play. It calls for expert training and detailed knowledge right from the parts of the car to how each and every part functions. How will a driver drive the car or vehicle without properly knowing what he or she is driving? Expert professional driving instructors make it point to start from the very beginning. This does not only satisfies the aim of imparting detailed knowledge but ensuring that the driver can repair or mend some or most of the minor to major issues with the vehicle. Besides detailed knowledge, here are some more important reasons to enroll yourself in a professional driving school for driving lessons in Perth at affordable prices.
Correct driving habits: Strict discipline enforced on driving students ensures that they learn to drive safely and like a professional with a strong foundation for driving skills.
Easy licensing: Obtaining a license from the authorization is a daunting task involving a number of stages. Being trained in a reputed driving school with professional and experience driving instructors smoothens the process of getting your driving license. Besides, professional training by expert driving instructors prepares you well for the driving test for being eligible for a license. The driving lessons in Perth, at affordable prices from reputed driving schools, ensure you qualify for a driving license in the first attempt.
Defensive driving: Often, even when you are driving carefully and responsively, you may become the victim of a road accident. This is because of other reckless drivers, on which whom you don't have any control. So in order to avoid such unfavorable incidence, it is important to learn defensive driving. Most of the reputed driving schools train the drivers for defensive driving.
Masters are the best to trust for expert knowledge. The same holds true for learning to drive as well. Enroll yourself for a professional driving class to experience the benefits of learning from professional driving instructors.